Individual therapy is a place of shelter and support, an opportunity to pause and unpack what's not working or could be working better. No matter what stage of life you are in, the goal and the gift of therapy is self-empowerment.
With the help of skillful facilitation your natural capacity to grow is revealed.
Clearing the blockage of emotional pain, repression, and trauma
Learning how to better access emotions
Exploring choices and patterns of behavior
Managing sexual needs and sexual relationships
Recovering from losses and major life changes
Reflecting on specific relationships and patterns of relationship
Defining ones own value, contribution, and measure of success
Opening to a greater experience of belonging
Connecting with passion, play, and purpose
Respecting the body's intelligence, resilience, and beauty
Developing and refining communication skills
Letting go of beliefs and stories that no longer serve
Cultivating values like generosity, compassion and gratitude
Living a creative, connected, and successful life
For more than 15 years I've been a trusted guide and ally supporting individuals of many ages and walks of life through challenging life experiences and into new possibilities.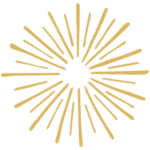 A Note on the Power of Intention:
It is said, "The intensity of the longing does all the work."
Make the commitment – for yourself, for your loved ones, for the greater life calling you.
Be prepared to be surprised, and surprised to be prepared.